W.Jardin, 307 Nguyen Van Linh, D. Le Chan, Haiphong
​VIINDOOER DAY is the biggest event annually, forwarding to Viindoo people - The Viindooers. This event aiming to honor all the talents, intelligence, unstoppable attempt and extraordinary achievements of the Viindooers, creating stage for the explosive energy in the future.

Break the Limit
There is a milestone on December 05th annually, VIINDOOER DAY is the most awaited event by The Viindooers. Following on the previous success, VIINDOOER DAY 2022 with the message "Break The Limit" promises to be memorable and emotional for Viindooers.
Ready for the important milestone in the development journey, Viindoo is in the phase of "Breaking the cocoon" to conquer all the landmarks on the digital map. Viindoo believes that solidarity and cohesion will be a firm "launching ramp" for Viindoo to implement the mission of "Leading in the field of Enterprise Management Software provider for SMEs enterprise throughout the world."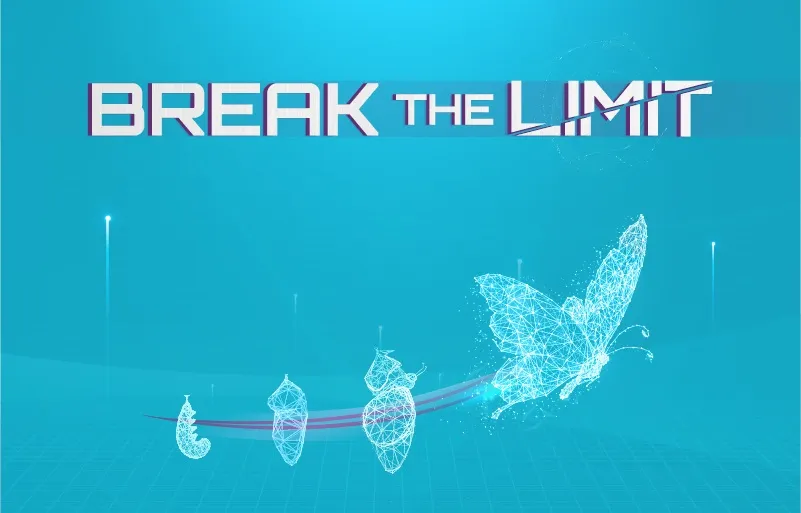 Prominent milestone 2022
Look back the remarkable achievements that Viindooers achieved by years.

11/2022

Strive to increase the Touchpoint possibility on Viindoo's website

The project for website is implemented in every task, for every departments in the company, specifically:
There are 346 guideline documentations applied 14.0 version and upgrade 15.0 version & 25 technical documentations;
124 Videos Tutorial &12 Videos Overview;
146 Blogs & 41 Landing Pages.
Coupled with it, the project "Website rescue"; "Website development" are deployed in order to increase the touchpoint possibility of customers to Viindoo's website.
Viindoo Website Visitors 2022
11/2022

​ Increasing the company size and employees
144 employees: increase to 65% than iin 2021;
38+ Junior & Senior certified employees;
35+

Professional skills certified executives.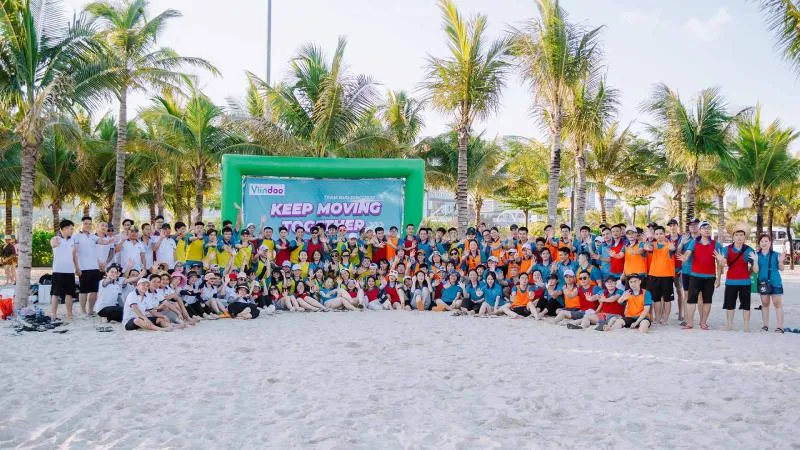 10/2022

​ Vietnam Digital Award 2022

On October 09th, 2022, Viindoo honor to be one of 27 enterprises achieving Vietnam Digital Award 2022 (VDA 2022) for typical product, service, and prominent digital transformation.
This Award has claimed the Viindoo roles in accompanying journey to overcome the digital transformation barriers.
09/2022

Achieved "Outstanding Innovation Entrepreneurship and prominent Start-up enterprise in Haiphong 2022"
At the week of Innovation - Entrepreneurship and start-up occasion 2022 (TECHFEST HAIPHONG 2022), Viindoo is honor to be one of 5 enterprises having outstanding Innovation - Entrepreneurship activities.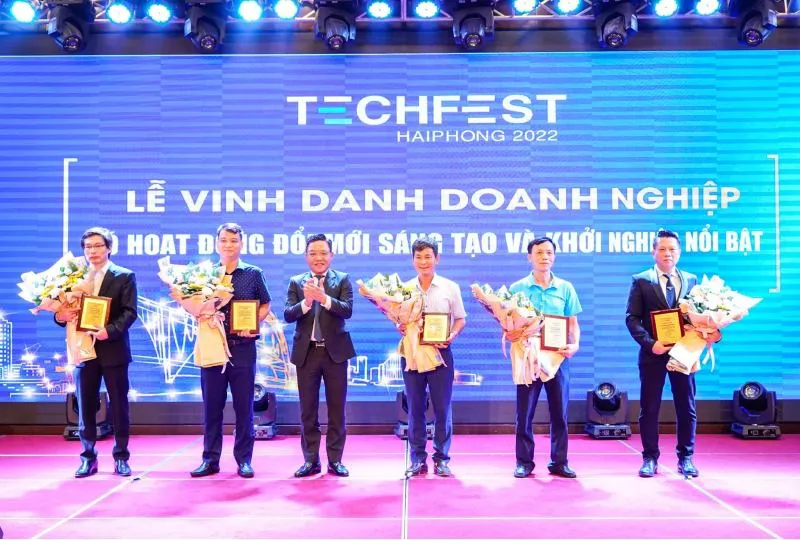 07/2022

​ Upgrade 15.0 version system
2.562 coding hours, 554 tasks and 54 employees - the real figures recorded for the most important technical project in the 3rd Quarter 2022.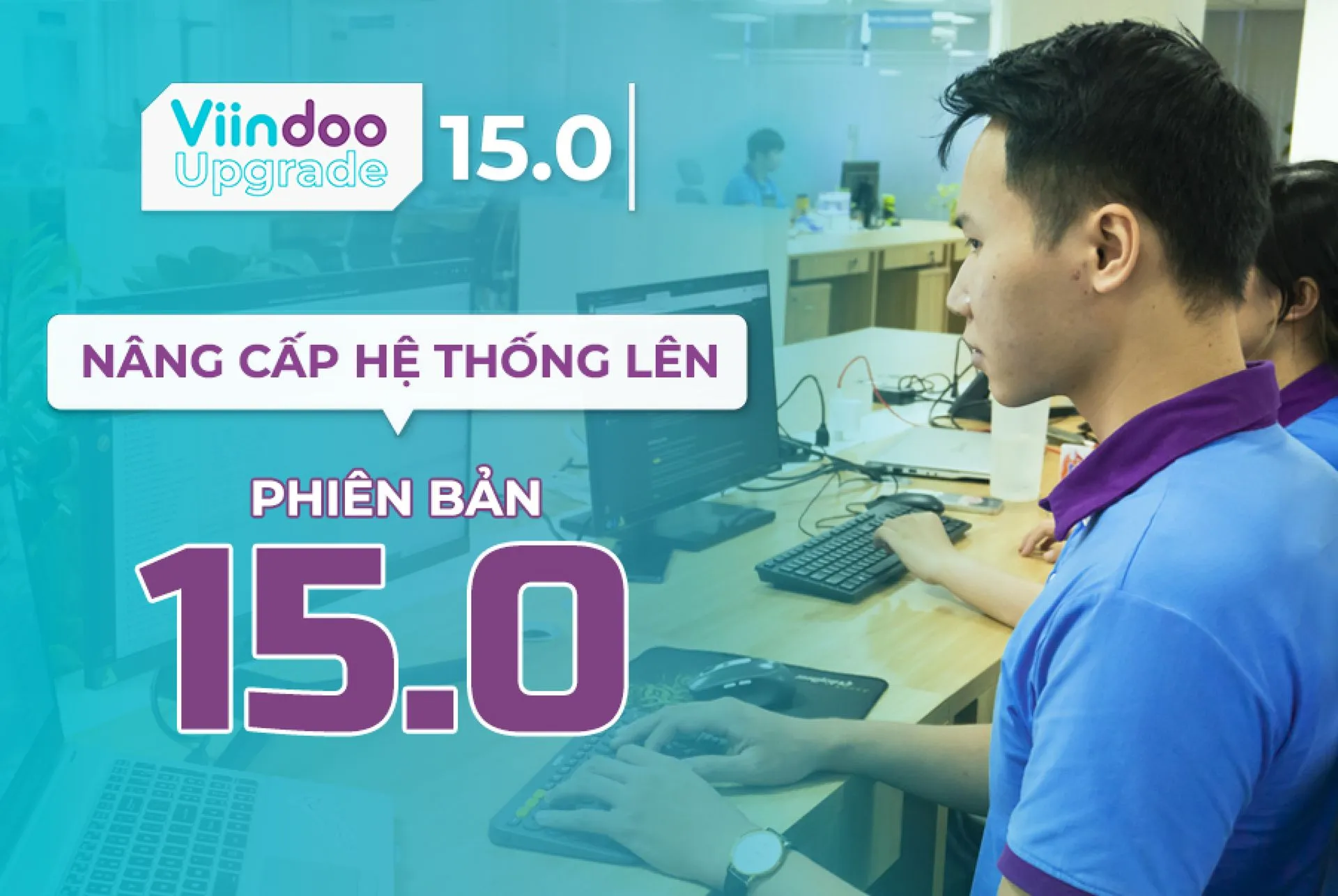 04/2022

Sao Khue 2022 Award

April 23rd, 2022, Human Resource Management Software Viindoo HRM is honored for "The best software product, Vietnam IT".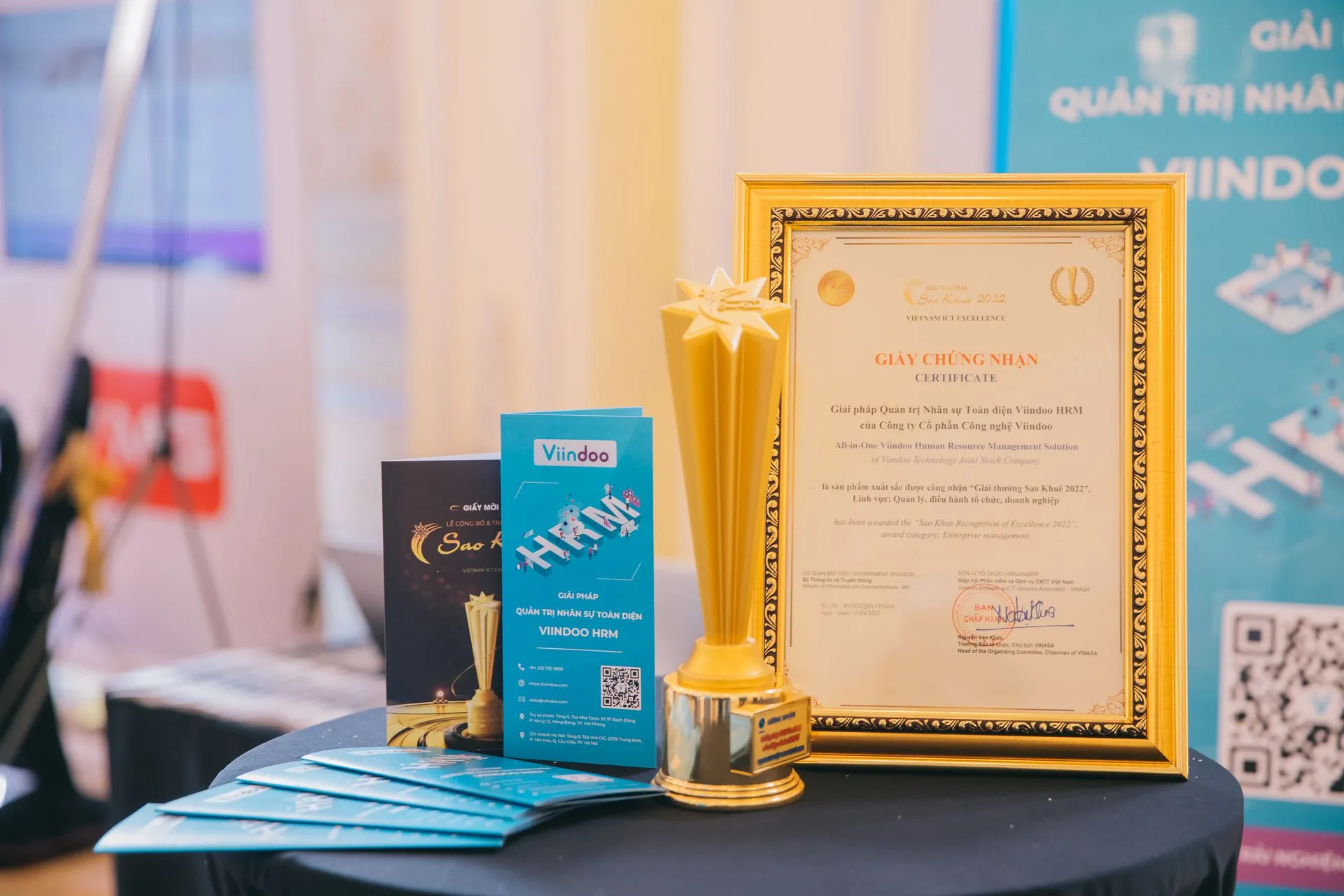 Put branch in Hanoi into operation
April 15th, 2022, Viindoo JSC put the Hanoi branch into operation officially, aiming to increase brand awareness of Viindoo in Developing and high competitive market.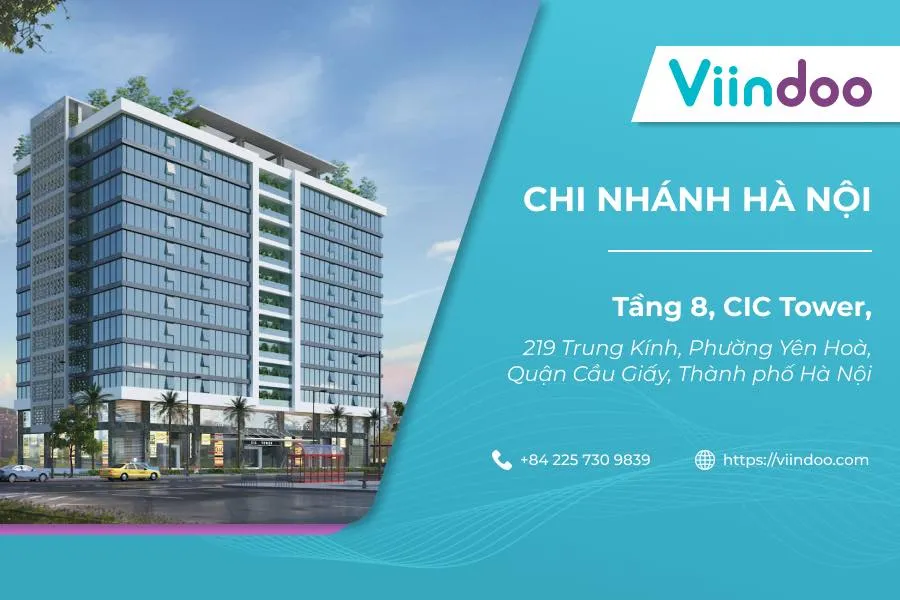 02/2022

Officially become a member of Associations
Vietnam Internet Association (VIA)
Vietnam Software and IT Services Association. (VINASA)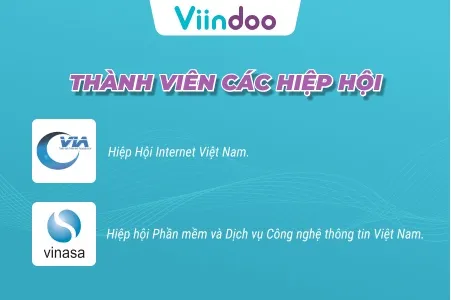 VIINDOOER DAY 2021 - Together We Grow
Celebrated Viindoo 2nd birthday, with the message "Together We Grow", a activity series taken place with Viindoo solidarity spirit:
Viindoo Moments We Share;
Goals We Score;
Talent We Show.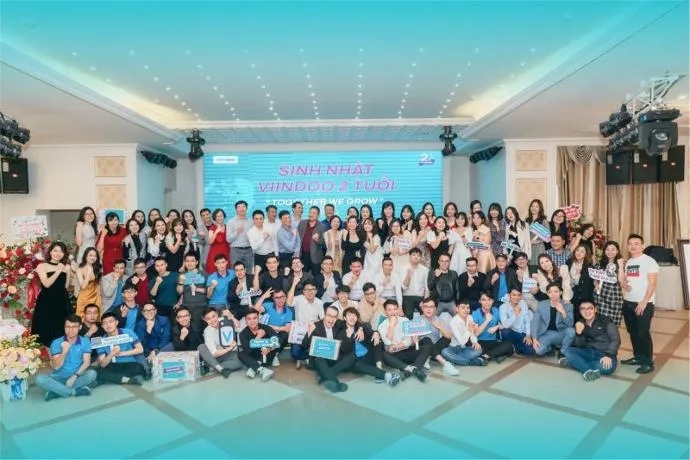 VIINDOOER DAY 2020 - 1 year journey
On December 05th, 2020, Viindoo celebrated the Company's Establishment Anniversary: "Viindoo - A year of looking back" with many memorable moments. The event took place in the solemn and warm atmosphere of Viindoo Great Family with the presence of the Board of Directors and all employees.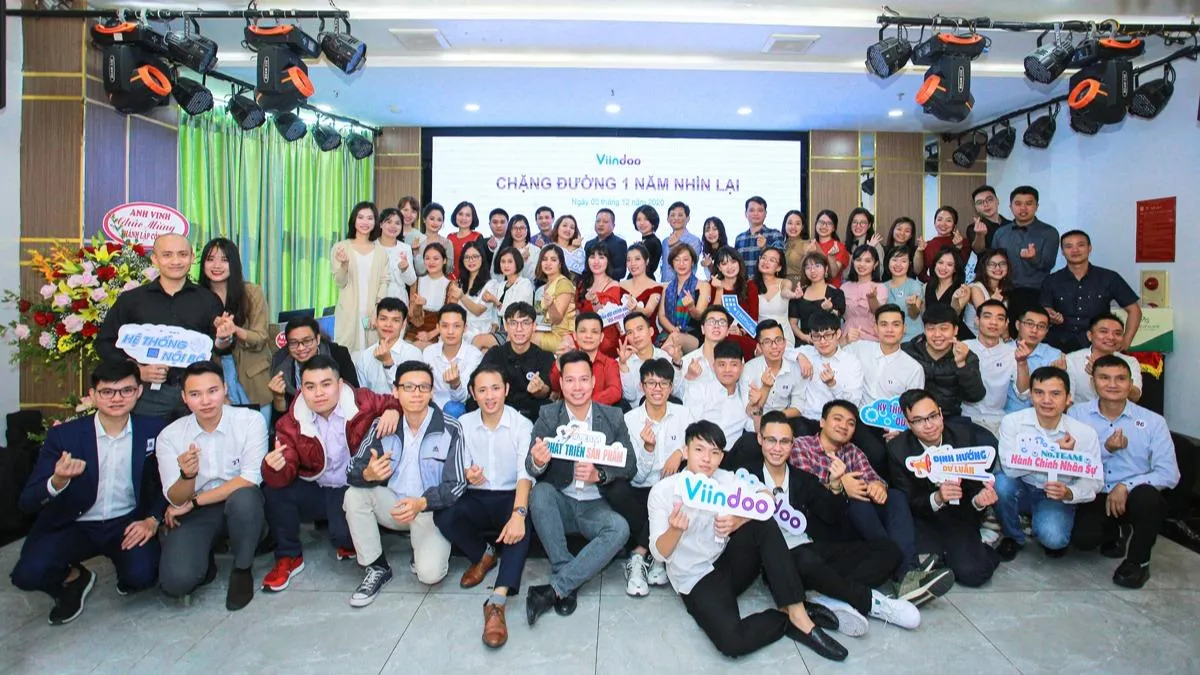 Outstanding series of activities on Viindooer Day 2022

The events for Viindooers altogether show talent, intelligence, effort, and contagious cohesion.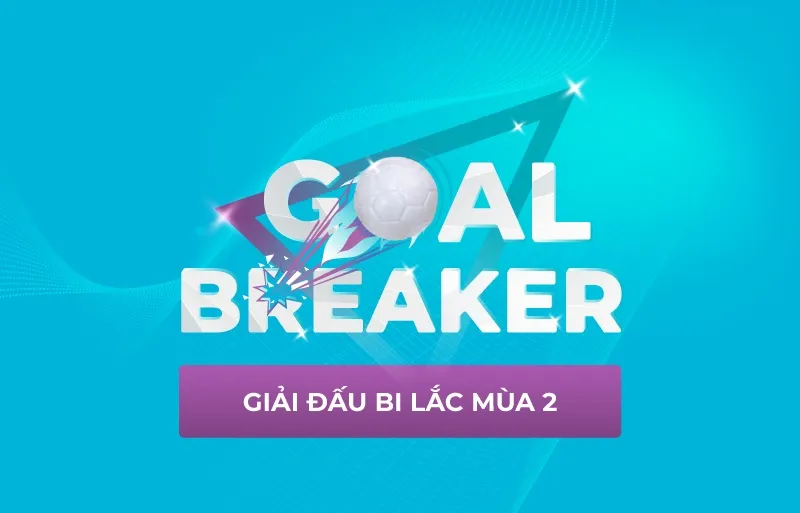 Goal Breaker
26/11/2022
Head Office: 6th Floor, Taiyo Building, No.97 Bach Dang, Ha Ly Ward, Hong Bang District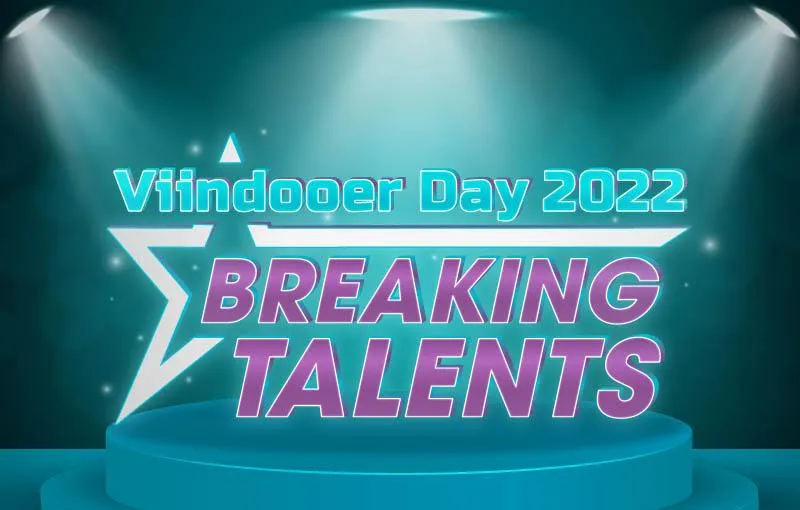 Breaking Talents
04/12/2022
W.Jardin, 307 Nguyen Van Linh, D. Le Chan, Haiphong.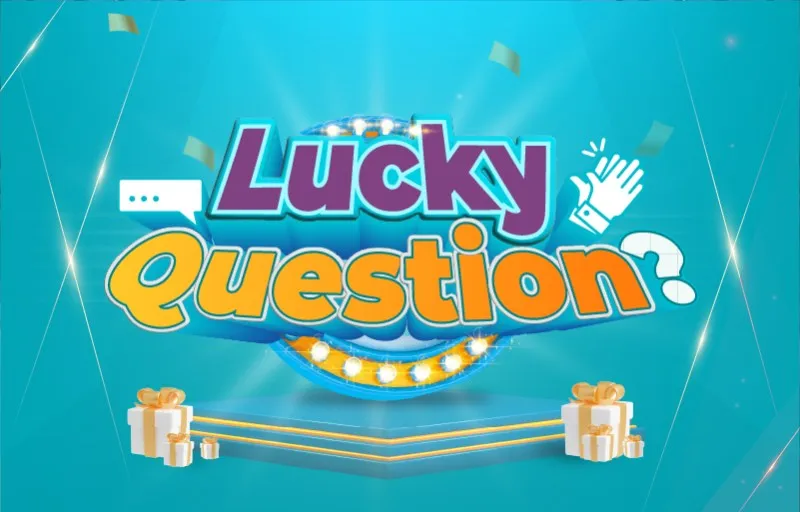 Lucky Question
04/12/2022
W.Jardin, 307 Nguyen Van Linh, D. Le Chan, Haiphong