Odoo - Viindoo Consultancy & Implementation Service - Hour Package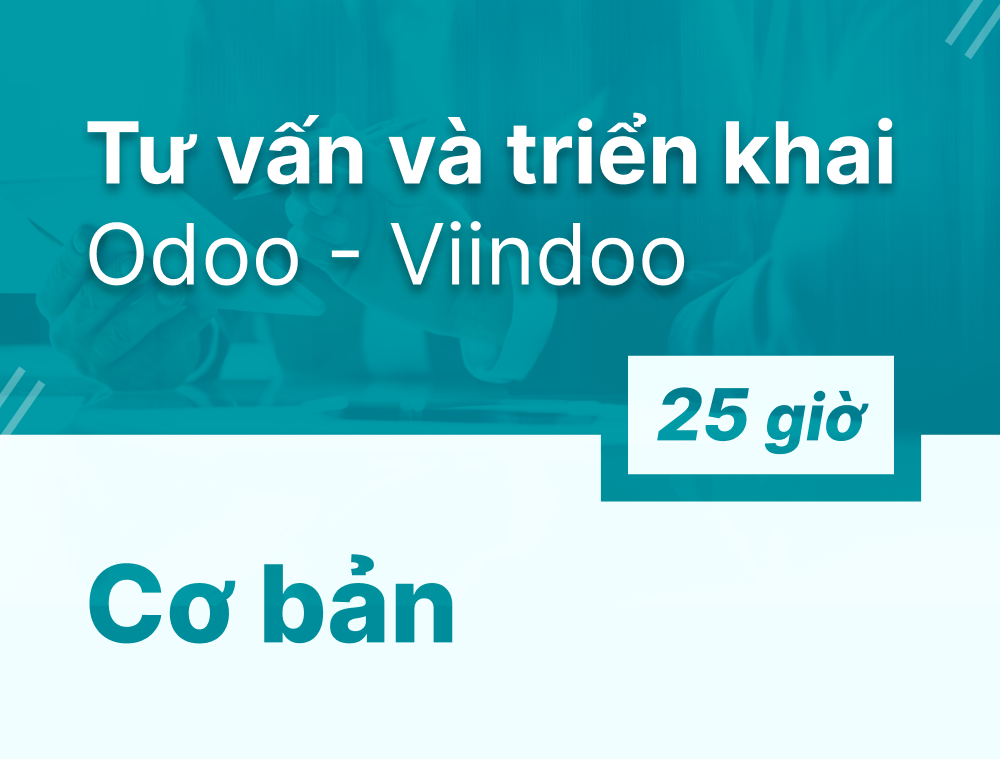 Odoo - Viindoo Consultancy & Implementation Service - Hour Package
---
Dịch vụ tư vấn và triển khai Odoo Viindoo, Gói Chuyên Nghiệp (200 giờ)

* Phạm vi dịch vụ:
- Phân tích dự án
- Quản lý dự án
- Hỗ trợ qua Email & Điện thoại
- Tập huấn tính năng
Cấu hình
- Tư vấn tại chỗ (Bao gồm cả thời gian đi lại. Chi phí đi lại của chuyên viên sẽ được tính riêng, không nằm trong giá gói Dịch vụ)
- Hỗ trợ nhập dữ liệu (Nhập dữ liệu của Doanh nghiệp từ các phần mềm khác vào Viindoo)
- Tùy biến ứng dụng (Bao gồm cả thời gian phân tích trước khi tùy biến)
- Các mẫu tùy chỉnh: Mẫu in, báo giá, đơn mua, phiếu kho
- Tùy biến đơn giản trên giao diện không Code
- Chỉnh sửa mẫu bằng Code
- Tùy biến riêng

* Thời hạn sử dụng: bắt đầu tính từ ngày Doanh nghiệp mua Dịch vụ của Viindoo

* Nếu quá số giờ trong các gói, phí dịch vụ tính thêm 900.000 VND/giờ phát sinh.
---
Terms and Conditions
30-day money-back guarantee
Shipping: 2-3 Business Days
This is a preview of the recently viewed products by the user.
Once the user has seen at least one product this snippet will be visible.
Recently viewed Products