HR Expense & Payroll Integration

15.0
What it does ============ This application provide integration between the HR Expense application and HR Payroll application to move HR expense reimburse to payslip. In other words, instead of paying back to the employee immediately after the expense is approved, the expense amount will be postponed for including in the next payslip. Key Features ============ #. HR Expense * During HR Expense submission, employee can suggest reimbursement in payslip thanks to the new option "Reimbursed in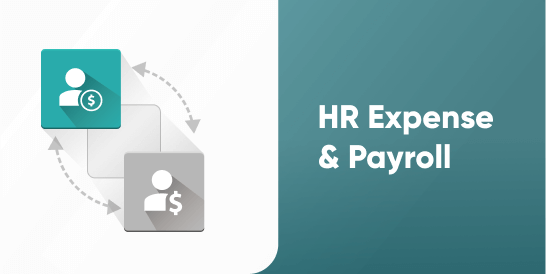 HR Expense & Payroll Integration
21,739,170

 ₫
21,739,170

 ₫
What it does
This application provide integration between the HR Expense application and HR Payroll application to move HR expense reimburse to payslip. In other words, instead of paying back to the employee immediately after the expense is approved, the expense amount will be postponed for including in the next payslip.
Key Features
HR Expense

During HR Expense submission, employee can suggest reimbursement in payslip thanks to the new option "Reimbursed in Payslip" added to the HR Expense form.
During approval, manager can decide either the reimbursement will be made immediately on the corresponding HR Expense or postpone it for the next payslip.
No accounting entry will be created at any stage of HR Expense if the expense is set to be reimbursed in Payslip.

Payslip

When the "Compute Sheet" button, Odoo will search for all the approved HR expenses of the corresponding employee that are marked with "Reimbursed in Payslip" and add them to the payslip so that salary rules can access it with the dot syntax payslip.hr_expense_ids.
When the "Confirm" button is hit, Odoo will "Compute Sheet" before doing confirmation.
When the payslip is set as Done, all the related HR Expenses will be set as Done at the same time.

Salary Rules Access

result = sum(payslip.hr_expense_ids.mapped(total_amount)) will summarize all the expenses amount and return the result for the salary rule.
result = sum(payslip.hr_expense_ids.filtered(lambda exp: 'Air Ticket' in exp.product_id.name).mapped(total_amount)) will summarize all the expenses amount concerning 'Air Ticket' and return the result for the salary rule.
etc.
Editions Supported
Community Edition
Enterprise Edition
This software and associated files (the "Software") may only be used (executed, modified, executed after modifications) if you have purchased a valid license from the authors, typically via Odoo Apps, or if you have received a written agreement from the authors of the Software (see the COPYRIGHT file).
You may develop Odoo modules that use the Software as a library (typically by depending on it, importing it and using its resources), but without copying any source code or material from the Software. You may distribute those modules under the license of your choice, provided that this license is compatible with the terms of the Odoo Proprietary License (For example: LGPL, MIT, or proprietary licenses similar to this one).
It is forbidden to publish, distribute, sublicense, or sell copies of the Software or modified copies of the Software.
The above copyright notice and this permission notice must be included in all copies or substantial portions of the Software.
THE SOFTWARE IS PROVIDED "AS IS", WITHOUT WARRANTY OF ANY KIND, EXPRESS OR IMPLIED, INCLUDING BUT NOT LIMITED TO THE WARRANTIES OF MERCHANTABILITY, FITNESS FOR A PARTICULAR PURPOSE AND NONINFRINGEMENT. IN NO EVENT SHALL THE AUTHORS OR COPYRIGHT HOLDERS BE LIABLE FOR ANY CLAIM, DAMAGES OR OTHER LIABILITY, WHETHER IN AN ACTION OF CONTRACT, TORT OR OTHERWISE, ARISING FROM, OUT OF OR IN CONNECTION WITH THE SOFTWARE OR THE USE OR OTHER DEALINGS IN THE SOFTWARE.