Vietnam Chart of Accounts - Circular 200 and 133

15.0
What it does ============ This module allows: Vietnam Chart of Accounts - Circular No. 200/2014/TT-BTC ======================================================== * fixed l10n_vn module to get fully compliant with the Circular #200/2014/TT-BTC dated Dec 22, 2014 by the Ministry of Finance which came into force on Jan 1, 2015 * partially in compliance with the Circular #133/2016/TT-BTC dated Aug 26, 2016 by the Ministry of Finance which came into force on Jan 1, 2017. * More common taxes (e.g. impo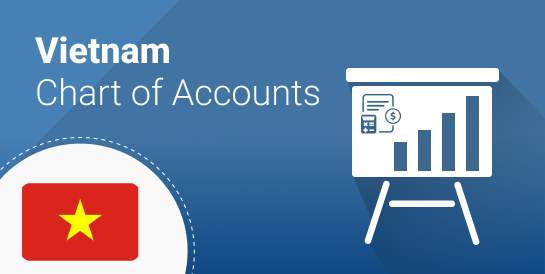 Vietnam Chart of Accounts - Circular 200 and 133
by Viindoo
What it does
This module allows:
Vietnam Chart of Accounts - Circular No. 200/2014/TT-BTC
fixed l10n_vn module to get fully compliant with the Circular #200/2014/TT-BTC dated Dec 22, 2014 by the Ministry of Finance which came into force on Jan 1, 2015
partially in compliance with the Circular #133/2016/TT-BTC dated Aug 26, 2016 by the Ministry of Finance which came into force on Jan 1, 2017.
More common taxes (e.g. import, export, special consumption, nature resource usage, etc)
Complete Chart of Accounts
Add one more field named code to the model account.account.tag so that Vietnamese accountants can use it the way of parent view account (like what was before Odoo 9). This brings peace to the accountants.
New account tags data has been added to use in the similar way of parent view accounts before Odoo 9. For example, accountant now can group all accounts 111xxx using account the tag 111.
Accounts now link to the tags having corresponding code. E.g. account 1111 and 1112 .... 111x have the same account tag of 111.
Several analytic tags that is required by financial reports are added
Add English translations to bring ease for worldwide developers and foreigners doing business in Vietnam. Translations will be loaded upon installation of l10n_multilang module
For more information on the full list of accounts, please visit https://erponline.vn/blog/blogs-5/vietnam-chart-of-accounts-under-the-vietnamese-accounting-standards-99
Vietnam Chart of Accounts - Circular No. 133/2016/TT-BTC
Create a Vietnam Chart of Accounts according to Circular #133/2016/TT-BTC
Report
Allows to print Journal Entries in PDF
Print Payment Receipts in PDF according to the following templates released under the Circular No. 200/2014/TT-BTC dated 22 December 2014 of the Ministry of Finance.

Template 01-TT: for receiving payments
Template 02-TT: for sending payments
Supported Editions
Community Edition
Enterprise Edition
This software and associated files (the "Software") may only be used (executed, modified, executed after modifications) if you have purchased a valid license from the authors, typically via Odoo Apps, or if you have received a written agreement from the authors of the Software (see the COPYRIGHT file).
You may develop Odoo modules that use the Software as a library (typically by depending on it, importing it and using its resources), but without copying any source code or material from the Software. You may distribute those modules under the license of your choice, provided that this license is compatible with the terms of the Odoo Proprietary License (For example: LGPL, MIT, or proprietary licenses similar to this one).
It is forbidden to publish, distribute, sublicense, or sell copies of the Software or modified copies of the Software.
The above copyright notice and this permission notice must be included in all copies or substantial portions of the Software.
THE SOFTWARE IS PROVIDED "AS IS", WITHOUT WARRANTY OF ANY KIND, EXPRESS OR IMPLIED, INCLUDING BUT NOT LIMITED TO THE WARRANTIES OF MERCHANTABILITY, FITNESS FOR A PARTICULAR PURPOSE AND NONINFRINGEMENT. IN NO EVENT SHALL THE AUTHORS OR COPYRIGHT HOLDERS BE LIABLE FOR ANY CLAIM, DAMAGES OR OTHER LIABILITY, WHETHER IN AN ACTION OF CONTRACT, TORT OR OTHERWISE, ARISING FROM, OUT OF OR IN CONNECTION WITH THE SOFTWARE OR THE USE OR OTHER DEALINGS IN THE SOFTWARE.